What Is Dementia?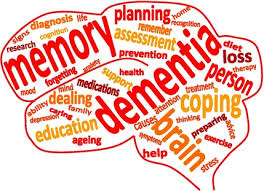 As caregivers, we often use intuition to help us decide what to do. No one has ever given us lessons on how to relate to someone with memory loss.
Unfortunately, dealing with Alzheimer's and other types of dementia is counter-intuitive; i.e., often the right thing to do is exactly the opposite of what should be done. What's confusing about dementia is that it's not actually a disease. Rather, it's a collection of symptoms that can be caused by various diseases. Symptoms of dementia often include impairments in thinking, communicating, and memory.
The leading cause of dementia is Alzheimer's. Dementia can also be caused by brain damage incurred from an injury or stroke, and from other diseases like Huntington's or Lewy body dementia.
In addition to difficulty remembering, the patient may also experience impairments in:
language
communication
focus
reasoning
Because there are different types of dementia, the treatment that your loved one will receive will depend on the diagnosis they have been given by a doctor.
Note: memory loss does not necessarily mean it's dementia.
If a loved one is experiencing some troubling memory problems, you might immediately conclude that it's dementia. However, a person needs to have at least two types of impairment that are significant enough to interfere with every day life to be considered a dementia diagnosis.
Having a loved one suffer from any form of dementia can be a devastating diagnosis. Loved ones deal with a very uncertain task of providing the best care. Alma Health understands the problems caregivers face and provide services to help.
Regardless of what level of service your loved one needs, Alma Health will be there every step of the way.
Find out more about our services.
WP_Post Object
(
    [ID] => 550
    [post_author] => 8
    [post_date] => 2016-05-23 14:50:39
    [post_date_gmt] => 2016-05-23 18:50:39
    [post_content] => 


As caregivers, we often use intuition to help us decide what to do. No one has ever given us lessons on how to relate to someone with memory loss.



Unfortunately, dealing with Alzheimer's and other types of dementia is counter-intuitive; i.e., often the right thing to do is exactly the opposite of what should be done. What's confusing about dementia is that it's not actually a disease. Rather, it's a collection of symptoms that can be caused by various diseases. Symptoms of dementia often include impairments in thinking, communicating, and memory.

The leading cause of dementia is Alzheimer's. Dementia can also be caused by brain damage incurred from an injury or stroke, and from other diseases like Huntington's or Lewy body dementia.

In addition to difficulty remembering, the patient may also experience impairments in:

language
communication
focus
reasoning
Because there are different types of dementia, the treatment that your loved one will receive will depend on the diagnosis they have been given by a doctor. Note: memory loss does not necessarily mean it's dementia. If a loved one is experiencing some troubling memory problems, you might immediately conclude that it's dementia. However, a person needs to have at least two types of impairment that are significant enough to interfere with every day life to be considered a dementia diagnosis. Having a loved one suffer from any form of dementia can be a devastating diagnosis. Loved ones deal with a very uncertain task of providing the best care. Alma Health understands the problems caregivers face and provide services to help. Regardless of what level of service your loved one needs, Alma Health will be there every step of the way. Find out more about our services. [post_title] => What Is Dementia? [post_excerpt] => [post_status] => publish [comment_status] => closed [ping_status] => closed [post_password] => [post_name] => what-is-dementia [to_ping] => [pinged] => [post_modified] => 2016-05-27 16:08:54 [post_modified_gmt] => 2016-05-27 20:08:54 [post_content_filtered] => [post_parent] => 0 [guid] => http://almahealth.glavandesigns.com/?p=550 [menu_order] => 0 [post_type] => post [post_mime_type] => [comment_count] => 0 [filter] => raw )